Gas Management Systems
When dealing with drilling operations, ensuring the safety and efficiency of your equipment is paramount. Gas Management Systems are vital for controlling the entrained gasses during these operations. Here's a closer look at some of the top systems in this category.
VAK 500/1000/1200 Vacuum Degassers
The VAK Degasser is a powerful system built to safely tackle entrained air and harmful gasses like methane, H2S, and CO2 found in drilling fluids. Made with the challenges of field use in mind, it promises a high-efficiency operation.
Key Characteristics:
Robustness

: Driven by a 5 hp TEXP motor, designed for continuous running.

High Performance

: Delivers up to 29″ Hg vacuum, making it perfect for thick fluids.

User-friendly

: Comes with an easy push-button start for convenient control.

Compact and Durable

: Skid-mounted, with a corrosion-resistant internal surface.
Features
Motor Power

: TEXP 5 hp motor with a starter and fan guard.

Performance

: Can achieve up to 29″ Hg, ideal for viscous fluids.

Safety Features

: Includes a fail-safe overflow valve and a low-maintenance float assembly.

Convenience

: Easy access points for maintenance and a compact design for straightforward placement.

Reliability

: Fewer moving parts mean more dependable operations.
Atmospheric Degassers
PSI Atmospheric Degasser offers a compact and economical method to eliminate entrained gasses from drilling fluids. Using a potent 10 HP TEXP motor, the unit ensures the drilling fluid is free from harmful gasses.
Key Characteristics:
Efficient Operation

: Processes fluid to within 16 PPG at a rate of up to 600 GPM.

Versatility

: Two models are available for different pit depths.

Safety and Durability

: Explosion-proof starter/motor combination with high-quality construction.
Features
Construction Quality

: Made with 95 Shore A durometer polyurethane, offering heat and abrasion resistance.

Optimized Flow Rate

: Ensures 500 GPM, effectively removing sand-size solids ranging from 40-100 microns.

Easy Maintenance

: Fast and straightforward breakdown for cleaning, with replaceable parts.

Readiness

: Shipped fully assembled and ready for installation.
Mud Gas Separators
Mud Gas Separators are crucial in separating and safely venting large pockets of free gas from the drilling fluids.
In conclusion, whether you're looking for vacuum, atmospheric degassers, or even mud gas separators, opting for systems that promise reliability, safety, and efficiency is essential. The right gas management system can significantly enhance your drilling operations, ensuring smooth and safe drilling activities.
Contact Process Solutions International for any questions about our gas management systems.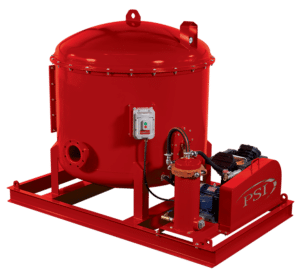 The VAK Degasser robustly removes 99.9% of entrained air and gases like methane from drilling fluids, powered by an industrial-grade motor. This self-contained, skid-mounted unit efficiently manages high-viscosity fluids, offering up to 29″ Hg of vacuum.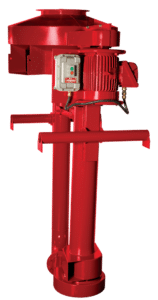 The PSI Atmospheric Degasser efficiently removes entrained gases from drilling fluid using a 10 HP motor and a unique separation tank technique. Available in two models to accommodate different pit depths, these compact units are made of high-quality steel and feature explosion-proof components, ensuring safe and durable operation.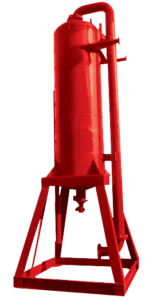 Mud gas separators are devices used to separate and safely vent large pockets of free gas from the drilling fluids in well-drilling operations. They prevent gas blowouts and ensure safe and continuous drilling.