Cleaning Filtration Systems
Our range of Cleaning Filtration Systems is designed to enhance and simplify your operations, saving you time and costs and ensuring a cleaner and safer working environment.
SHAKER SCREEN CLEANERS
Keeping Screens at Their Peak
Our shaker screen cleaners guarantee efficient screen operation by ensuring a thorough wash. This prevents premature failures and ensures personnel safety and cost-saving benefits.
Why It's Important:
Screen optimization and cleaning are paramount in the modern drilling environment, with finer wire cloths being used. PSI's Shaker Screen Cleaner is your solution for issues arising from conventional cleaning methods. It's a closed system ensuring minimal use of cleaning medium and maintaining a neat workspace.
FEATURES:
Power Options

: Either pneumatically or electrically driven.

Fluid Choices

: Two distinct circuits for water or base oil.

Efficiency

: Fully enclosed—safeguarding workers and the environment.

Flexibility

: Accepts all shaker screen types.

High-Performance

: Operates at 3000psi – 4.5 gpm.

Extras

: Handheld wand for additional uses.
MAX2000 FUEL FILTRATION
Maximized Fuel Quality
The PSI DF-25 Diesel Filtration Unit is a compact solution to ensure the purity of your diesel. Dirty diesel is a common problem, but with our system, you can trust your equipment will run smoothly and efficiently.
FEATURES:
Powerful Performance

: Processes up to 25 gpm.

Safety Measures

: Explosion-proof electric motors and control boxes.

Design

: Skid mounted with catch pan and durable paint.

Ready to Use

: Shipped fully assembled.
MAX2000 BUG BLASTER
Your Solution to Insects and Heat
Designed to circulate air, the Max2000 Bug Blaster keeps your equipment and team cool while warding off insects. It meets OSHA safety standards and is customizable to your preferences.
FEATURES:
Versatility

: Comes in 3 sizes.

Safety First

: Explosion-proof motors and safety guards.

Design

: Compact with a rigid frame.

Ease of Use

: Pre-wired starter for easy installation.
MAX2000 MUD GUNS
Effective Particle Management
Our MAX2000® Mud Guns prevent solid buildup in tank corners and aid in the mixing and suspension of particles. Made of durable materials, they ensure longevity and efficiency.
FEATURES:
Efficiency

: Reduces solid buildup in tank corners.

Versatility

: Creates alternative product flows with agitators.

User-Friendly

: Available with handles for ease of rotation.
BRAKE COOLING SYSTEMS
Customized Cooling for Your Needs
Each brake cooling unit is tailored to your requirements, ensuring optimal performance. With quality components, they provide a reliable solution for heat dissipation.
FEATURES:
Premium Components

: Redundant centrifugal pumps and plate-type heat exchangers.

Safety

: Suitable for hazardous environments.

Complete Package

: Tested at PSI's facility and ready for use.
OPTIONS:
Monitoring

: Sensors for flow, temperature, and level.

Alert System

: Indicator lights and horns for any discrepancies.
DEWATERING SYSTEMS
Reclaim, Recirculate, Reduce Costs
Our dewatering systems are engineered to separate and recirculate water or oil from drilling fluid waste. With these systems, you can ensure reduced waste and operational costs.
FEATURES:
Customization

: Tailored to your needs.

Design

: Options for containerized or open-air units.

Comfort

: Air conditioning and heating.

Eco-friendly

: Safe for the environment.
Discover the Cleaning Filtration System right for you and ensure a cleaner, safer, and more efficient operation.
Call Process Solutions International for any questions about our cleaning filtration systems.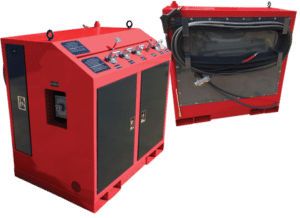 PSI's shaker screen cleaners ensure thorough screen wash downs in an enclosed system, optimizing performance and safety. The Shaker Screen Cleaner provides effective cleaning, minimizes waste, and creates a clean work environment.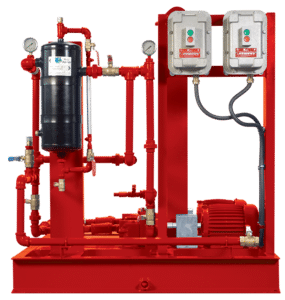 The PSI DF-25 Diesel Filtration Unit efficiently removes contaminants from diesel, ensuring clean fuel for reliable field operations. Contaminated diesel is a leading cause of oilfield equipment downtime, emphasizing the need for pure fuel.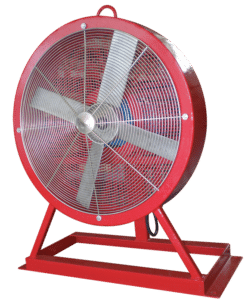 The Max2000 Bug Blaster circulates air to move insects and cool equipment, meeting OSHA standards for safety in hazardous areas. It features explosion-proof motors, customizable colors, and is designed for reliability and low maintenance.

The MAX2000® Mud Guns efficiently mix and suspend particles in submerged service, preventing solids buildup in tank corners. Made of durable materials, they are designed for high-volume applications and feature a 360° swivel joint with handles for easy rotation.

Process Solutions International customizes each brake cooling unit to specific project criteria, incorporating advanced control components. The units feature a heat exchanger, redundant centrifugal pump, and are mounted on a robust I-Beam Framed skid for maximum structural integrity.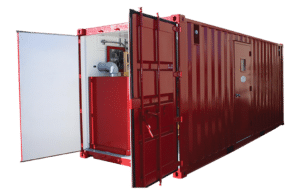 PSI Dewatering Systems reclaim water or oil from drilling fluid waste, separating them from solids. This process reduces the need for onsite clean water and minimizes solid waste disposal.