Global Leader in Fluid Handling Equipment
Providing Quality Equipment and Services Since 1991
At Process Solutions International, we are industry experts dedicated to providing comprehensive solutions for liquid and solids treatment processes worldwide. From environmental remediation and oilfield drilling to uranium mining, we have the expertise and solutions to meet your needs. Since our establishment in 1991, our commitment to quality and customer satisfaction has been unwavering. With a diverse client base and a wide range of products, we are equipped to serve industries of all kinds. Trust us to deliver an excellent service and tailored solutions to achieve your goals.
Our Commitment to Excellence
At Process Solutions International, we understand the importance of meeting and exceeding customer expectations. Our focus is on delivering high-quality fluid handling equipment and reliable services that not only meet your requirements but also enhance your efficiency, productivity, and profitability. To achieve this, we continuously improve our processes and leverage the latest technologies. Our dedicated employees are equipped with the necessary information, training, tools, and support to ensure we serve you reliably and with integrity. We are your trusted partner for fluid handling equipment.
Why Choose Process Solutions International?



✔

Comprehensive Product Offerings
We offer a wide range of fluid handling equipment and solutions tailored to different industries and applications. From pumps and valves to pipes, fittings, filters, meters, and instrumentation, we have everything you need to build efficient and reliable fluid handling systems.
✔

Customized Solutions
We understand that each project and industry has unique requirements. Our team of experts works closely with you to understand your specific needs and develop customized solutions that address your challenges and optimize your processes.
✔

Quality Assurance
Quality is at the core of everything we do. We partner with reputable manufacturers and suppliers to ensure that our equipment meets the highest standards. Our rigorous quality assurance processes and testing procedures guarantee that you receive reliable and durable products.
✔

Technical Expertise
With decades of experience in fluid handling, our team of engineers and technicians possesses extensive knowledge and expertise. We stay up-to-date with the latest industry trends and advancements, allowing us to provide you with informed advice, technical support, and innovative solutions.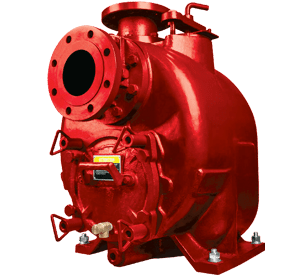 Industrial pumps move liquids and slurries for various applications in water treatment, wastewater management, food processing, manufacturing, factories, plants, and worksites.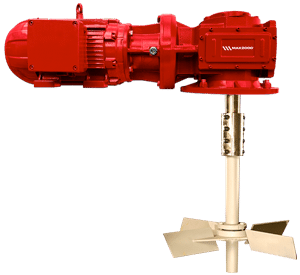 This category includes three essential products that cater to various material handling needs: the MAX2000 Mud Agitators, Screw Conveyors, and High Shear Hoppers.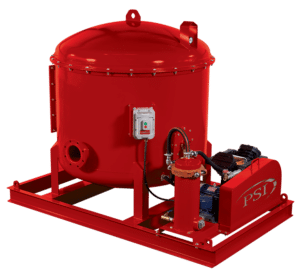 Gas Management Systems are vital for controlling the entrained gasses during these operations. Here's a closer look at some of the top systems in this category.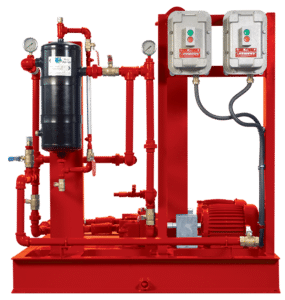 Our range of Cleaning Filtration Systems is designed to enhance and simplify your operations, saving you time and costs and ensuring a cleaner and safer working environment.
Trust Process Solutions International for Your Fluid Handling Needs
We are the leading provider of high-quality fluid handling equipment and services. We specialize in delivering effective solutions tailored to your needs, ensuring enhanced efficiency, productivity, and profitability. With our knowledgeable team, advanced technologies, and commitment to the best service, we offer comprehensive support, including equipment, services, and expert advice. Contact us today to learn more about our offerings and discover how we can assist you in achieving your fluid handling goals.
Frequently Asked Questions
What Drives a Fluid Handling System?
Various factors, including pressure differentials, flow rates, viscosity of the fluid, and the intended application drive a fluid handling system. These factors influence the system's selection and design of pumps, valves, and other components.
What is the Process of Fluid Handling?
Fluid handling involves the movement, control, and treatment of liquids and gases. It includes pumping, filtration, mixing, metering, and containment. These processes are crucial in industries ranging from manufacturing and chemical processing to water treatment and oil and gas.
What is Fluid Handling Equipment?
Fluid handling equipment refers to the machinery and components used in transporting, controlling, and treating fluids. This can include pumps, valves, pipes, fittings, filters, meters, and instrumentation. This equipment ensures the efficient and reliable operation of fluid handling systems.
What is a Pump in Fluid Machinery?
A pump is a critical component of fluid machinery that transfers liquid from one location to another. It provides energy to overcome system resistance and move the fluid through pipes or other conduits. Pumps can be classified into various types, such as centrifugal pumps, positive displacement pumps, and reciprocating pumps.